It can be found anywhere – on shower curtains, house siding or tree trunks. It grows in almost any color, and it thrives in damp, warm, humid places, sprouting up year-round.
It's mold, and if you're exposed to it, you could develop breathing problems, from mild to severe.
According to critical care pulmonologist Lamia Ibrahim, MD, mold, a fungus that reproduces through spores, can be responsible for breathing problems in almost anyone.
"There's sufficient evidence to link mold exposure with upper respiratory tract symptoms – coughing and wheezing – in otherwise healthy people, as well as linking it to asthma symptoms in people with asthma," she says.

"Other research suggests a potential link of early mold exposure to the development of asthma in some children, especially those with a genetic susceptibility to developing the condition."
However, mold-induced breathing problems are temporary for the most part, and symptoms usually fade with less exposure to the fungus.
Why mold causes problems
Mold spores – and the chemical mycotoxins they produce – can cause allergic reactions that can lead to infection, hypersensitivity disorders, breathing problems, organ damage, mental impairment or even death in the rarest of cases.
When introduced to the body, spores irritate and create a burning sensation in the nose, mouth and throat, Dr. Ibrahim says. They can also cause burning and bleeding if they become lodged in the mucus membranes, such as in the sinuses and lungs.
How to minimize your risk
You can come into contact with mold almost anywhere, Dr. Ibrahim says. It grows best in warm, damp, humid spots. Outside, you'll find it in shady, damp areas or where leaves or other vegetation are breaking down. Inside, mold grows in high-humidity locations, such as basements and showers, she says.
People who are prone to breathing problems should consider avoiding long stays in antique shops, greenhouses, saunas, farms, mills, construction areas, flower shops and summer cottages, she says.
Here are other things you can do to minimize your mold exposure risk, Dr. Ibrahim says:
Use an air conditioner or humidifier to keep humidity levels below 50 percent at all times, and check the humidity level at least once a day because humidity changes with temperature shifts.
Be sure your home is adequately ventilated. If you have exhaust fans, use them.
Use paints fortified with mold inhibitors.
Use mold-killing bathroom cleaning products, such as bleach.
Don't carpet bedrooms or bathrooms.
Remove or replace carpets and upholstery that have gotten soaked through.
Differing symptoms
Not everyone responds to mold exposure the same way. Symptoms range from mild to severe. Children, older adults and immuno-compromised individuals are at greatest risk of developing problems. People with severe mold allergies can develop fever or shortness of breath.
Symptoms can include: sore throat; bleeding gums; runny, itchy or stuffy nose; nose bleeds; difficulty breathing; wheezing; coughing; swelling of the lungs; and even bleeding in the lungs.
A rare inflammatory lung disease called hypersensitivity pneumonitis. can also be caused by mold exposure. Symptoms include cough, difficulty breathing and fever. People usually develop this condition after mold exposure at work, but it can result from home exposure as well, Dr. Ibrahim says.
What to tell your doctor
If you have symptoms, and you've been exposed to mold at work, on a trip or at home, you should consult your doctor immediately, Dr. Ibrahim says. Tell him or her all that you can about the mold and the location.
"Be sure to mention all symptoms you may have, no matter how trivial it may seem. There are no insignificant symptoms when you're being evaluated for a new problem," Dr. Ibrahim says. "Pay close attention to symptoms that are only present or worsen at home or other public areas where mold is common."
Source: HubHealth from Cleveland Clinic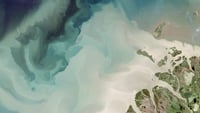 Connect with us.
All of our products are driven by extensive research into real-world needs. Each of our chemical alternatives has been made possible by cutting-edge science and technology. Each is designed to be environmentally friendly without reducing performance. All represent the new benchmark in solving industries' dirtiest, most challenging problems.